Dungeon Service
We won the GameJam!:) +Keyboard and Mouse added
---
Hello everyone!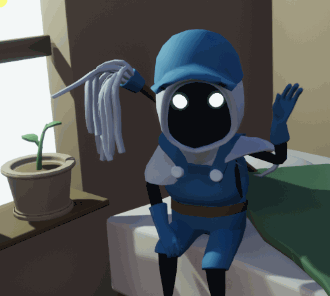 Just a small update now that the Game Jam is over - we're incredibly glad that the jury thought our game deserved to win:)
We're not going to continue working on this game... for the foreseeable future. We've brainstormed a couple of really cool ideas that we both thought would be enough to make it a proper game, but we're currently too occupied to actually do it, so who knows - maybe in the future?
We've done a minor bug-fix + added Keyboard and Mouse input in this v02 upload.

WASD to move, R to equip the Mop, T to equip the Torch, E to Interact & Hold Left Mouse Button to use the mop.
Thanks for playing our game!
Files
UnrealFanbois_DungeonService_v03.zip
166 MB
Jul 05, 2019